ITARC 2022 innehåller sessioner som pågår parallellt (samtliga är hybrida).
Se programmet nedan för fullständiga beskrivningar samt en översikt över de två dagarna.
I år presenterar vi memo-sessions i programmet. Vad är då det?
Mindre, informella grupper som samlas kring ett ämne där ledaren förberett underlag som leder till aktiv diskussion och interagerande. Detta kommer ge dig chansen att få träffa fler människor, göra din egen röst hörd och samla olika perspektiv på ett problem som är direkt relevant.
---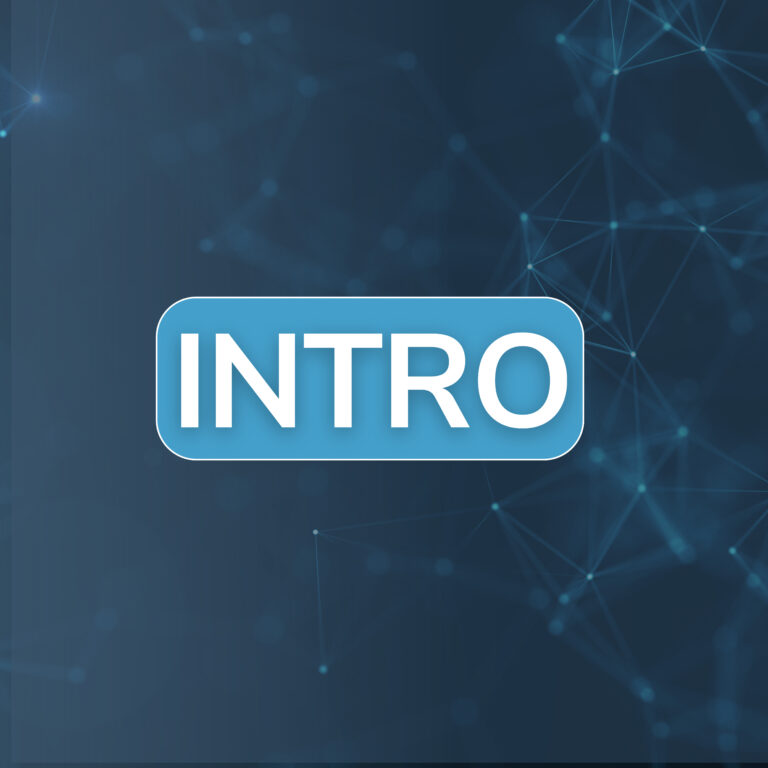 08:45 AM - 09:00 AM
Introduktion
By Barry O'Reilly
Moderatorer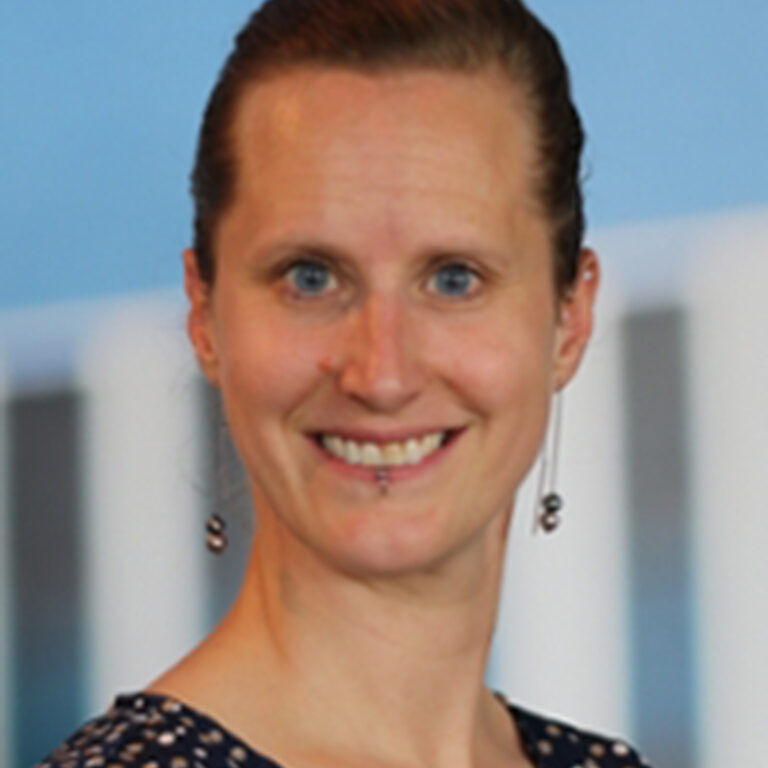 09:00 AM - 09:45 AM
How to read code?
By Felienne Hermans
Associate Professor at LIACS - Leiden University
Research shows that on average developers spend about 58 percent of their time on reading code! However, we are not explicitly taught reading code in school or in boot camps, and we rarely practice code reading too. Maybe you have never thought about it, but reading code can be confusing in many ways. Code in which you do not understand the variable names causes a different type of confusion from code that is very coupled to other code.
In this talk, Felienne Hermans, author of the books The Programmer's Brain, will firstly dive into the cognitive processes that play a role when reading code. She will then show you theories for reading code, and close the talk with some hands on techniques that can be used to read to any piece of code with more ease and fewer headaches!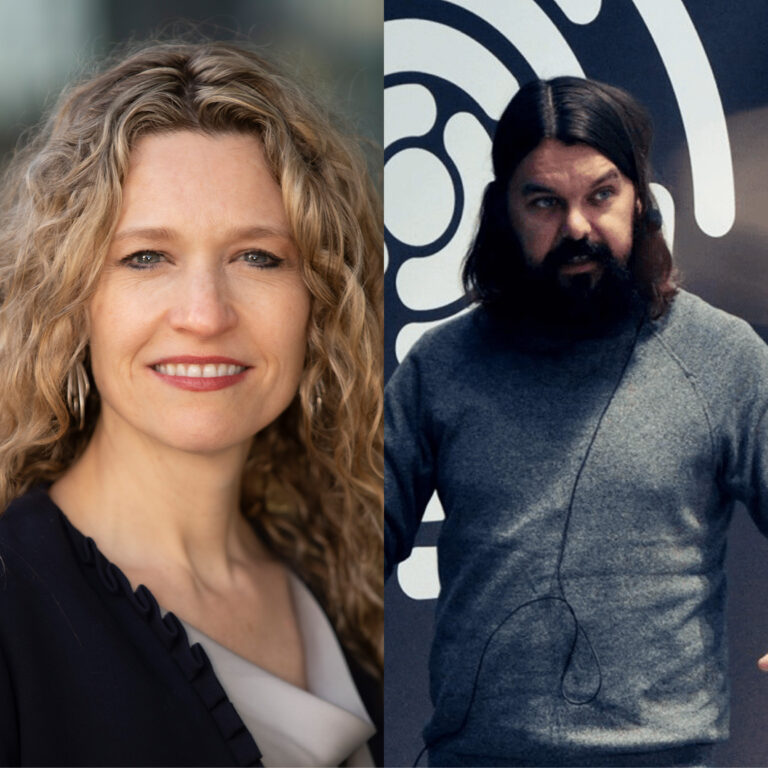 10:00 AM - 10:45 AM
Residuality Theory and Business Architecture
By Whynde Kuehn & Barry O'Reilly
Founder and Managing Director of S2E Transformation. Author of the book Strategy to Reality // Founder of Black Tulip Technology and creator of "Residuality Theory"
Barry O'Reilly and Whynde Kuehn show how two seemingly opposed ideas can be used to reach better understanding and better architectures.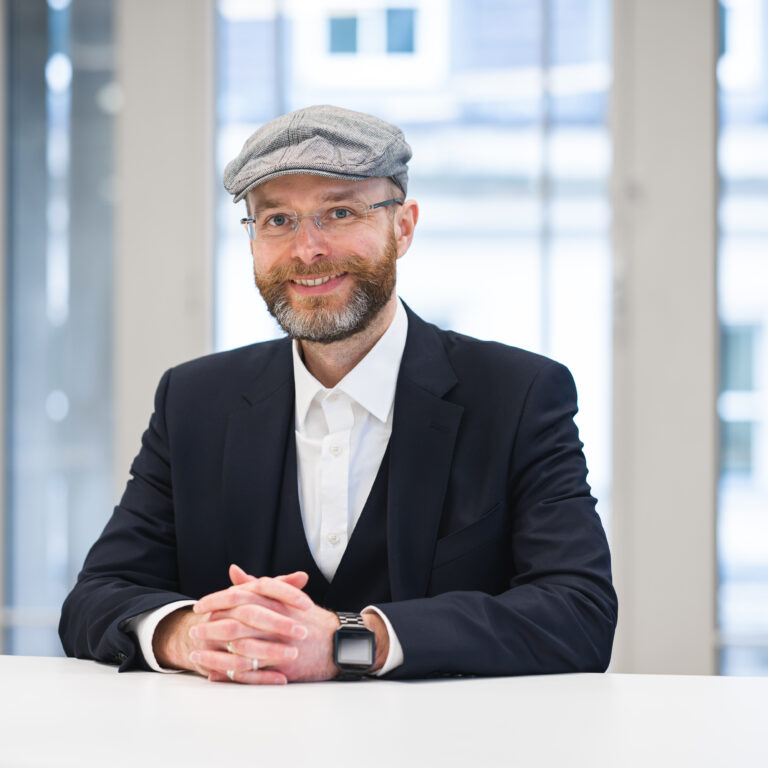 11:15 AM - 12:00 PM
Software Architecture: Lessons from Nature
By Dr. Riccardo M. Bennett-Lovsey
CTO, Architect and Technical Lead
The software industry has evolved rapidly over the past half-century, giving us numerous new patterns, processes, fads, fashions and failures. Yet with conspicuous frequency, we often find ourselves converging on architectural paradigms that seem to resemble long-established natural principles. So why might this be?
As human beings we tend to think rather highly of ourselves – software architects even more so! However, scientific discoveries from the last 150 years have revealed how our species is merely a bit-player in the grand, ongoing experiment in self-organisation that we call "Nature". This talk highlights some of the more significant ideas that have emerged from the discipline of software engineering over the last six decades, and examines how Mother Nature is usually one step ahead of us by a few hundred million years or so. It also invites us to imagine where natural paradigms might guide us in the future, if we are willing to listen.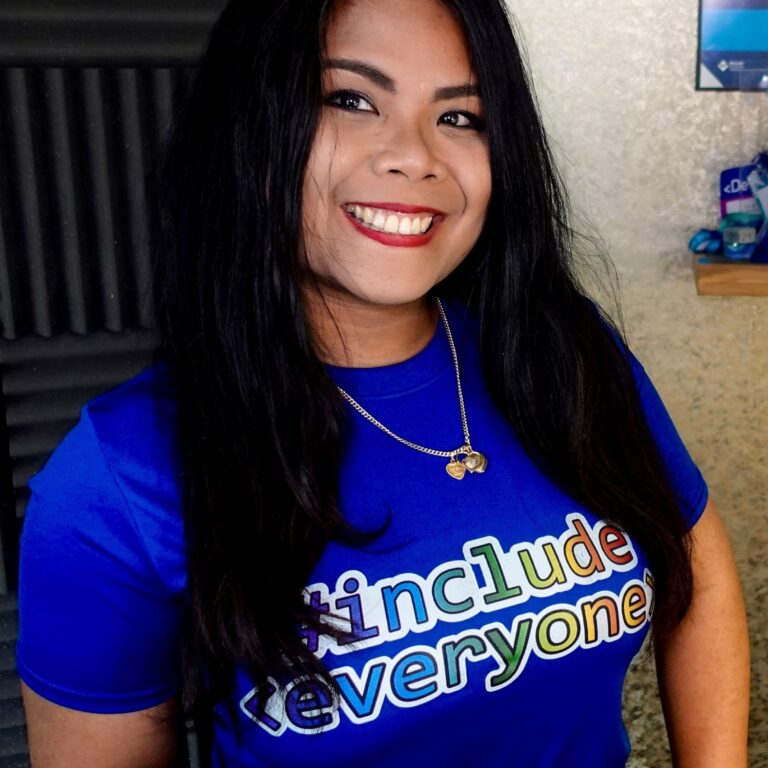 01:00 PM - 01:45 PM
Serverless Development and Architecture in the Cloud
By Jonah Andersson
Software Developer, DevOps Engineer, Microsoft Certified Trainer, Microsoft MVP
Did you know that serverless computing has the potential of productivity of an organization's development team and speed up the delivery of application solutions in the cloud?
In this session, Jonah Andersson will be sharing her knowledge, developer experience and important things you need to know about serverless computing in cloud platform like Microsoft Azure. She will introduce us to the different application patterns you need to know as IT-architects, as well as what your development team need to know to get started with Azure Durable Functions that enables us to write a fully managed consumption-based serverless logic and stateful workflows in the cloud.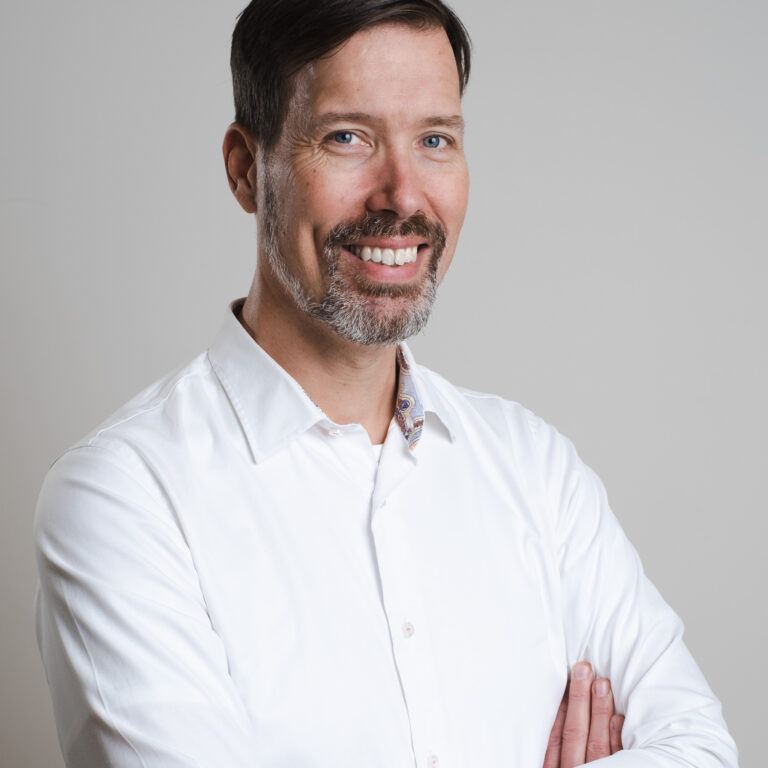 01:55 PM - 02:40 PM
Strategically driven software modularity
By Roger Kulläng
Senior specialist in Software Architecture, Modular Management AB
In today's app-store-driven business environment, many traditional hardware companies find themselves in a position where their hardware products, which were once the essence of the business, are now merely a vehicle to carry software products and services. Hardware is increasingly becoming  "commodities" with very few physical differences, instead diversification comes from what software is hiding underneath as well as which cloud driven software services that are supporting the hardware to become more intelligent and self-aware. Already many people are selecting which car, TV-set or robot vacuum they want to buy based on software choices and the way new features and services are enabled during the lifetime of the device.
Software and cloud can make deployed hardware stay relevant for a longer time and is a more sustainable option compared with constantly pushing out new hardware to the market.
Modularization and modular software is a way to design for reuse and increase the speed to market for new features and products. The idea isn't new, it saw first light during the 60's, but it has mainly been driven by technology and very seldom by business requirements. To be successful in future products and services it is important to also apply a business strategy on the modularization effort. In this talk I will discuss how you can do that in a controlled and predicable way.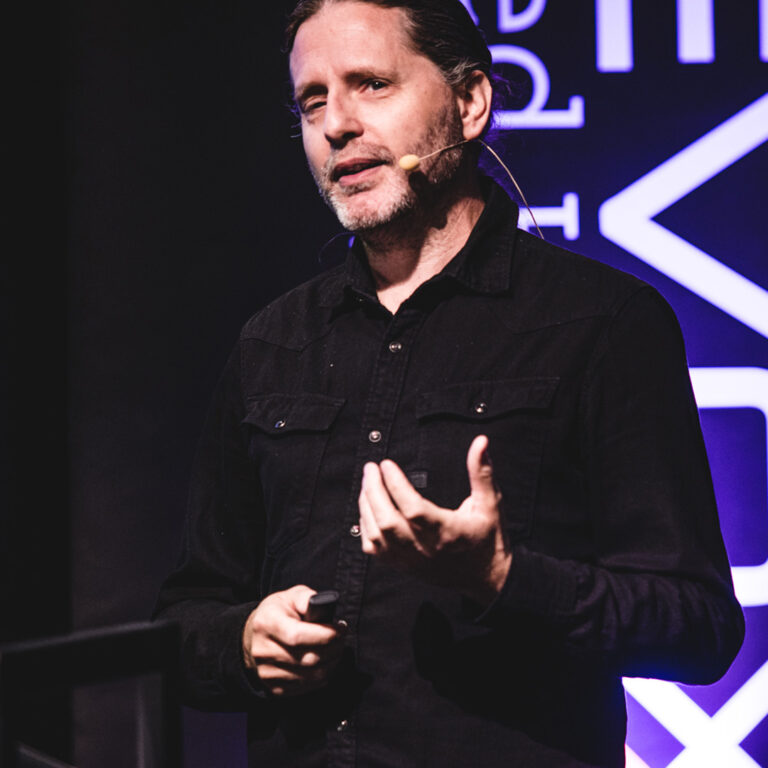 03:10 PM - 03:55 PM
Sociotechnical Systems Design for the "Digital Coal Mines"
By Trond Hjorteland
IT architect and sociotechnical facilitator, Scienta
70 years ago, a new approach and methodology called 'sociotechnical' was developed in the British coal mines and years of action research around the world followed to find ways to jointly optimize the technical and social aspects of the work system. This did not just make the organisations perform better, but also made it more adaptable, resilient, and improved the quality of work life for all involved.
The IT industry is struggling to find better ways of working with technology that progresses at an ever-increasing rate and where workers are demanding more participation in the design of both the products and the work itself. The publication of the agile manifesto is regarded as a pivotal moment and although the values and the principles described there seems to have a lot in common with the sociotechnical principles described 25 years earlier, it seems to lack the open systems theory thinking that was developed to manage in this turbulent environment.
In this talk we will take closer look at open sociotechnical systems thinking and compare it to agile, seeing where they overlap and diverge. Maybe methods and theoretical underpinnings developed in social sciences over the years are just what IT organisations need to cope and thrive in the increasingly complex and hazardous "digital coal mines."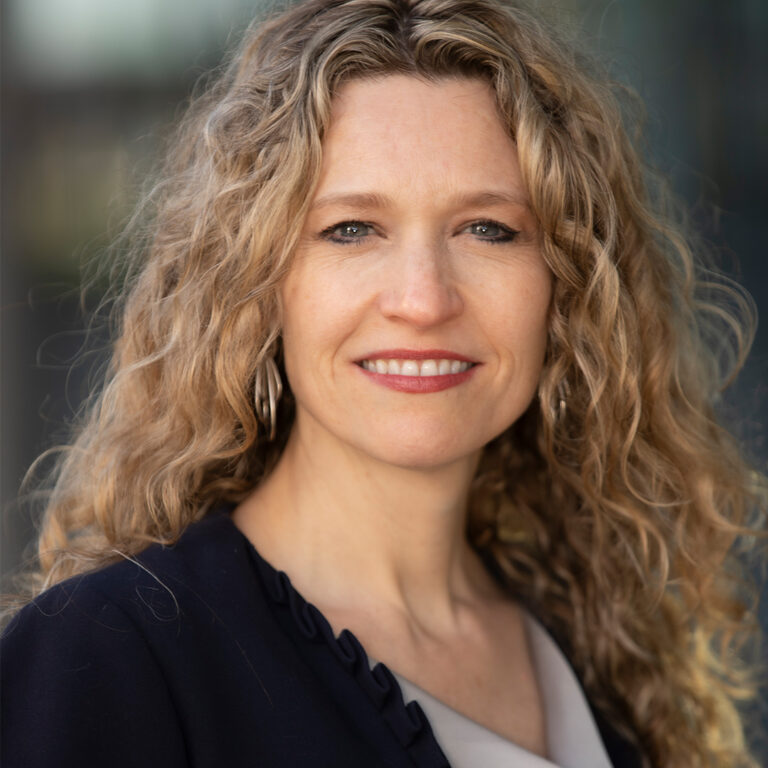 04:00 PM - 04:45 PM
What is Business Architecture?
By Whynde Kuehn
Founder and Managing Director of S2E Transformation. Author of the book Strategy to Reality
Business architecture is a critical perspective within enterprise architecture and is gaining momentum globally for its strategic role in helping organizations to inform, translate, and align strategies and transformations. But we already know what business architecture is, right?
This talk will explore some of the nuances, finer points, and evolutions resulting from the formalization and specialized practice that has occurred over the years — including topics such as what is and isn't business architecture and how is it scoped for an organization. We will have a rich dialogue around these ideas and what they mean, which will hopefully continue far beyond this session.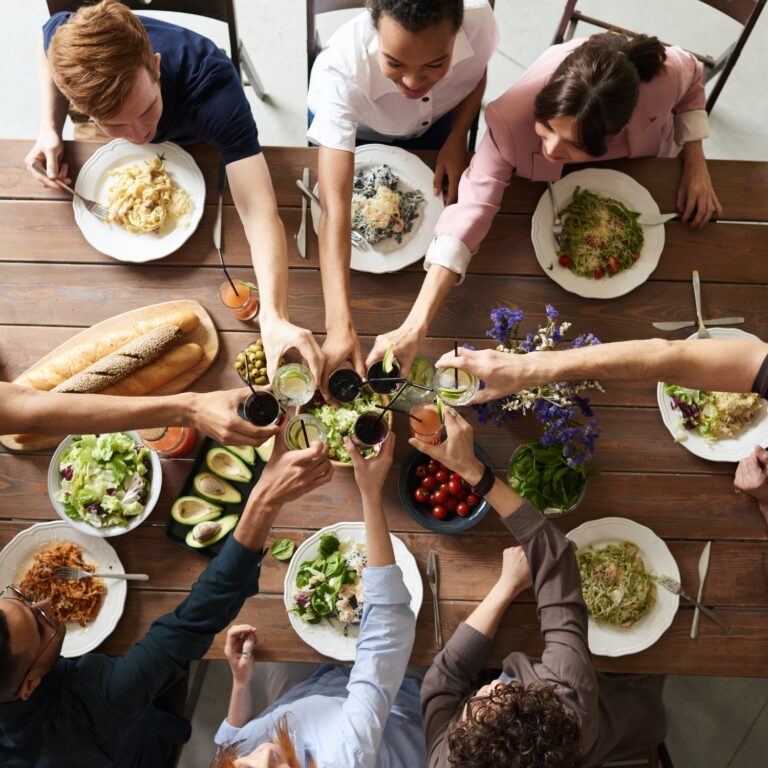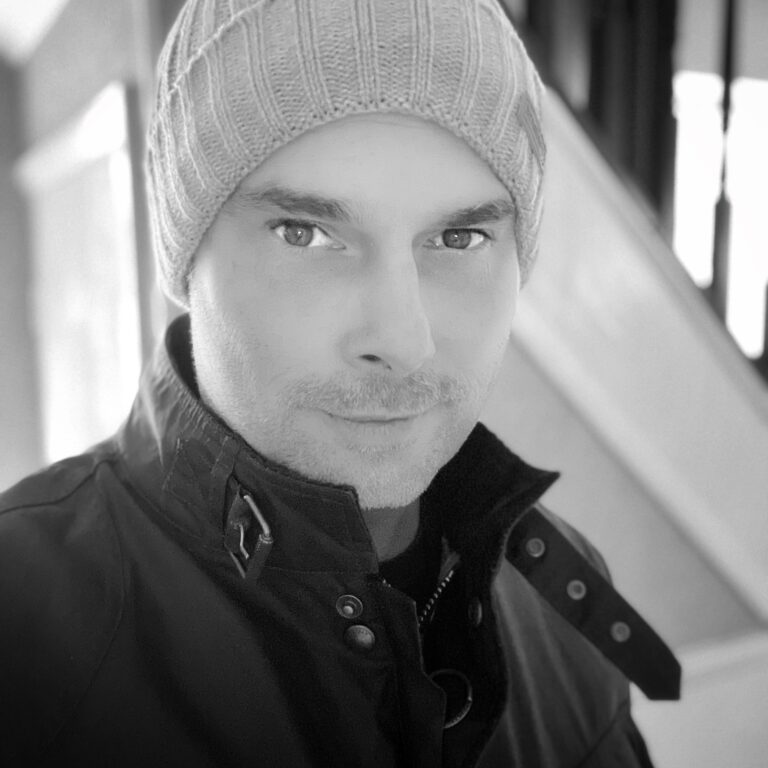 11:15 AM - 12:00 PM
How to Be (Less) Wrong! From EQ to Mentoring, how to open your and fellow architect's minds up to embracing new, and abandoning some old, ideas…
By Russ Miles
People, Team and Organizational Developer. Writer, psychologist and humanistic engineering lead/manager
Software architecture is philosophy that leads to all the hard-to-change decisions in our socio-technical solutions, and so it is completely natural that software architecture is chock full of tenacious ideas. Some prove to work, most do not, but those ideas, and the behaviours that they underpin, frequently stand the test of time regardless of how much evidence is stacked against them.
Building on his previous talk, "How to Be (Successful at Being) Wrong", this time Russ Miles will show you why those ideas are so sticky, and  how to overcome those tenacious, but unempirical, ideas and biases using techniques such as Emotional Intelligence and Humble Mentoring. Ideas form such a potent part of your own, and your colleague's, daily architectural and design thinking; learn in this talk how to make them worthy of the impact that they have on your architectures and designs.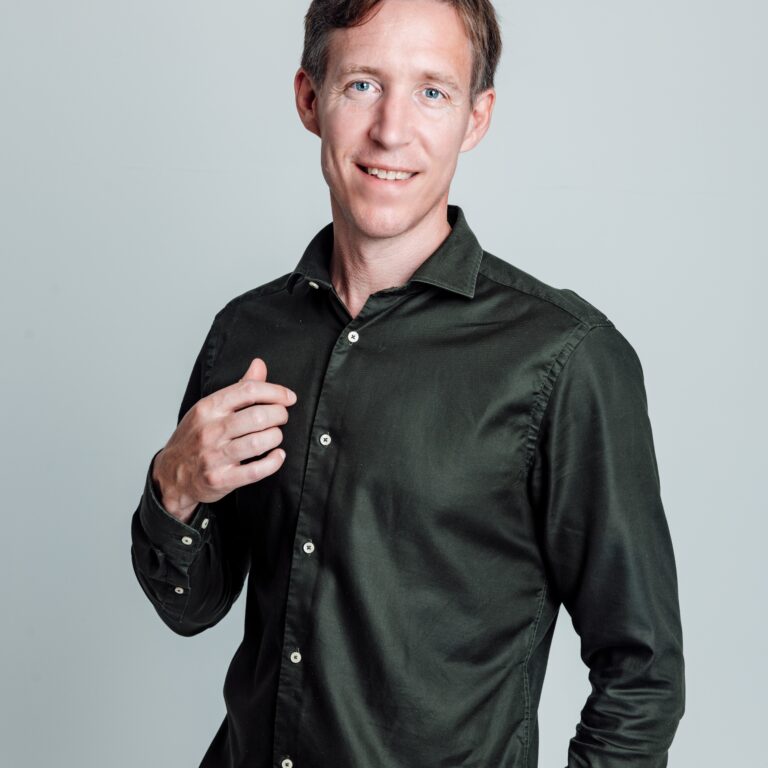 01:00 PM - 01:45 PM
Data som strategisk resurs [SV]
By Johannes Jansson
Arkitekt Digitalisering, Region Västerbotten
Region Västerbotten har tagit fram en ny målarkitektur för data som strategisk resurs. Vad innebär det att data är en strategisk resurs för hälsa och sjukvården och hur har regionen arbetat för att ta fram målarkitekturen?
Vi tar en titt på målarkitekturen samt arbetet med att ta fram den. Vi kommer också titta på värdet av data inom hälsa och sjukvård, hur Region Västerbotten arbetat med detta och hur det regulatoriska och strategiska landskapet ser ut inom Sverige och Europa för offentliga aktörer.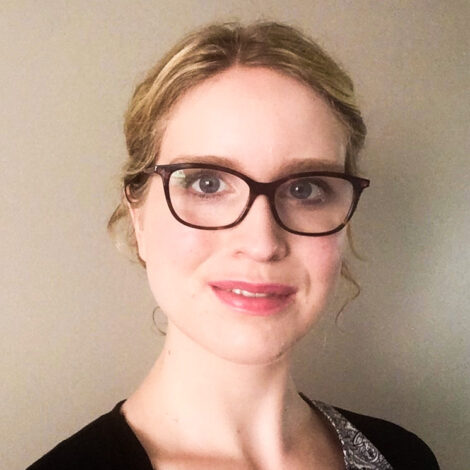 01:55 PM - 02:40 PM
What is Knowledge and Learning to the Organization I Work for? – And how does it Affect Me?
By Daniella Eklund
IT Security Architect at Handelsbanken
In a small IT company, each architect can have a personal connection to all other architects and developers in the organization. However, as a company grows such a direct connection is no longer possible. For companies with several hundreds of employees, this can be very problematic. Time gets wasted searching for solutions that already exist within the organization. In order to mitigate this effect companies are increasingly becoming interested in making use of acquired knowledge and becoming "learning organizations". In this session we will look at how different perspectives on learning and knowledge affect how companies try to achieve this goal. As an example we will look at how "Communities of Practice" (also known as "guilds" or "tribes") have become a popular solution in recent years.
Föreläsningar
Workshops
Memo-sessions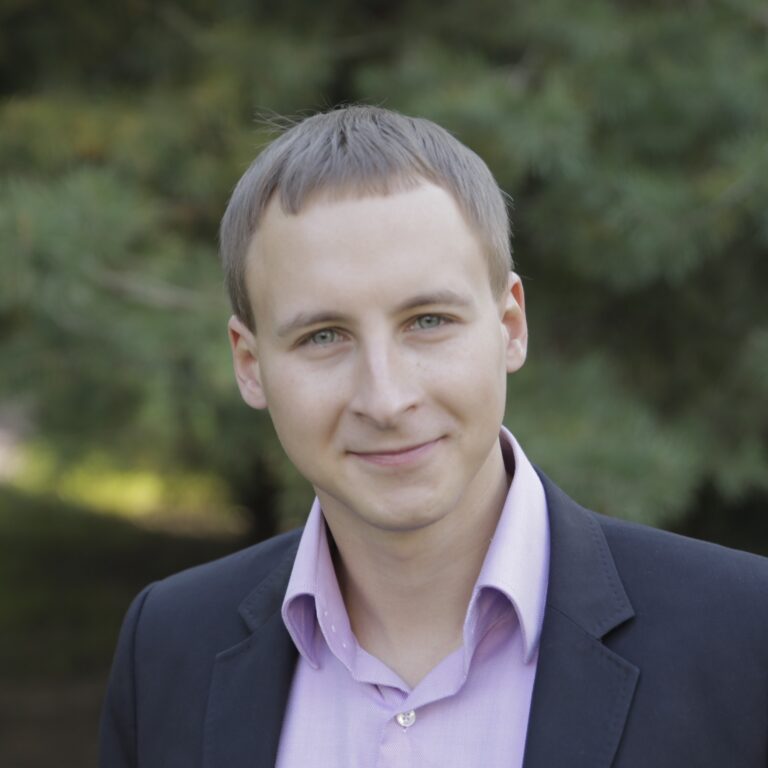 01:00 PM - 02:00 PM
The History of Enterprise Architecture Frameworks …and What It Has to Do with the History of Enterprise Architecture
By Svyatoslav Kotusev
Enterprise Architecture Researcher
In this session, we will discuss the historical evolution of methodologies for information systems planning, currently known as enterprise architecture (EA) frameworks, and their relationship to the history of EA as a discipline. We will trace the development of the respective planning approaches since the 1950s till the present days and explain why these approaches cannot be viewed as an adequate reflection of the EA discipline as a whole.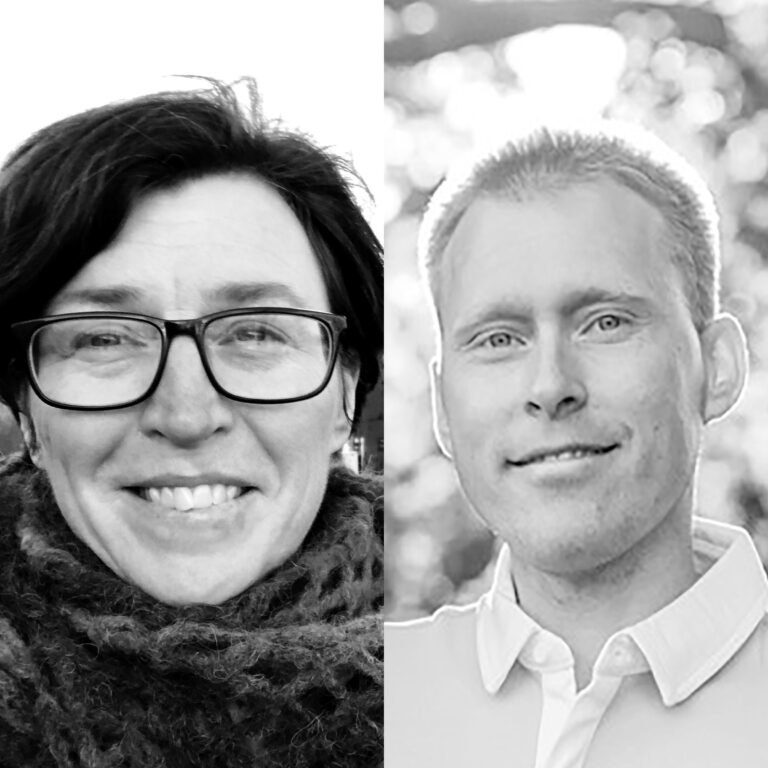 02:00 PM - 03:00 PM
Hur arbetar vi med arkitekturen i en agil transformation? [SV]
By Annika Klyver & Fredrik Flodmark
Business Architect/Designer at Scania
Scania genomgår en agil transformation för att kunna möta den nya mer komplexa, och ännu okända marknaden, på ett bra sätt genom att vara med o skapa det nya hållbara transportsystemet. Samtidigt genomför Thaton, Scanias ägare, nästa steg i gruppens utveckling vilken innebär ett betydligt tätare samarbete med Scanias "Way of working" som ledstjärna.
Så hur arbetar vi med arkitekturen i en situation som denna?
Vi kommer prata om hur vi skapat översikter och modeller som låter oss bygga gemensam kunskap samt stötta kollektivt lärande. Vi håller även på att sätta upp arbetssätt och processer där vi använder den gemensamma kunskapen och översikterna för att driva beslut om utvecklingsriktningen, samt hur vi tillsammans med alla utvecklingsteam ser till att vi ständigt rör oss mot ett bättre läge.
03:15 PM - 04:00 PM
Model Based System Engineering
By Dr. Bruce G. Cameron
Director, System Architecture Group, MIT
My long-term goal is to characterize how early-stage technical decisions are made on complex products and to increase the level of automation in product design. My teaching at MIT looks at how to bring analytical rigor to the front end of product design, informed by research on how design actually proceeds. For example, layered software diagrams are incredibly commonly used in practice as representations of what we intend to build, but relatively little mapping is done on codebases to judge ex post facto whether the logic of the code base is actually cleanly separated into layers, or conversely, if the various modules of the code are actually interdependent.
Design research has traditionally been a data-poor environment. Although we use sophisticated models to analyze what is designed, there is very little data captured on when and how decisions are made during design. However, two trends will present opportunities: 1) Digitally-native design, nascent for 30 years, is finally recording functional information in addition to form information, and 2) Growing uptake of capable simulation models will allow us to exercise many possible combinations and build richer data sets.
My key contention is that by identifying these architectural decisions early, we can structure tensions in the system before they become embedded limitations to scale, and we can more effectively re-use design models.  Most importantly, this paradigm will allow us to accrete knowledge faster across products. While libraries and the abstraction level of design in software has improved productivity in software development, there is much to learn yet about how this approach can be adapted, scaled, and integrated with product design.
I will provide an overview of one research direction today, called Model Based System Engineering.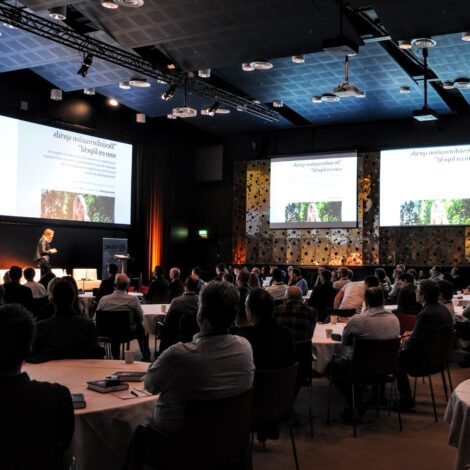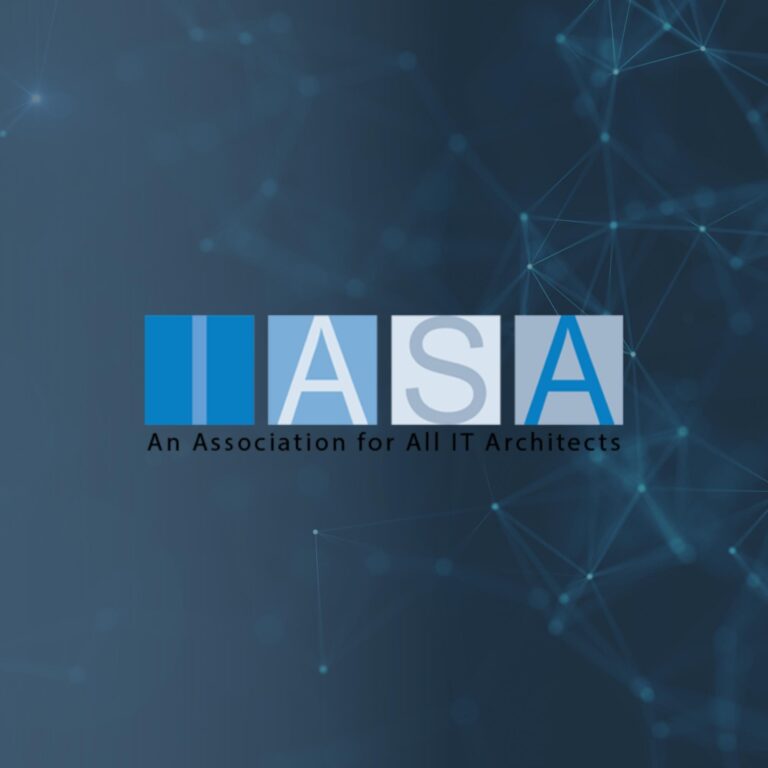 09:00 AM - 12:00 PM
// WORKSHOP // Nätverkande för arkitekter, viktigt men samtidigt en utmaning
By IASA Sverige
I rollen som arkitekt är nätverkande en viktig del men kan även vara en utmaning… Möt fyra av IASA:s arkitekter som delar med sig av sina erfarenheter gällande de utmaningar de stött på samt deras bästa tips kring ämnet. Låt oss sedan resonera tillsammans i grupp!
En kort dragning om den nya bok som är under framtagande kommer också presenteras. Garanterat intressant!
Vi arkitekter som är delaktiga i denna workshop är Göran Ask, Alessandro Jelmini, Per-Erik Padron och Camilla Straubel.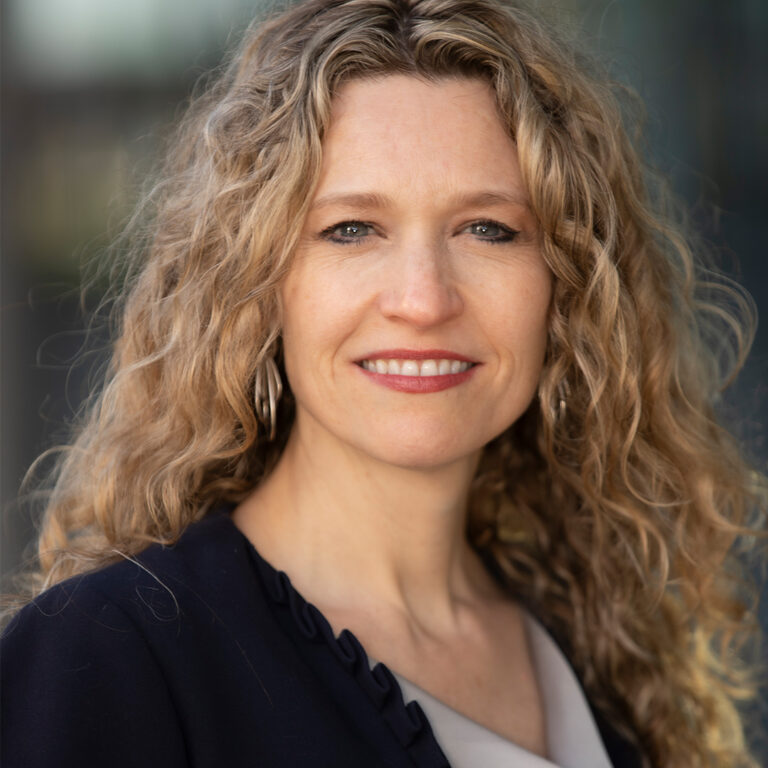 09:00 AM - 12:00 PM
// WORKSHOP // Leveraging Business Architecture for Organizational Sustainability
By Whynde Kuehn
Founder and Managing Director of S2E Transformation. Author of the book Strategy to Reality
This interactive workshop will explore how organizations can measure, target, and achieve sustainability improvements using the shared business blueprint of business architecture.
We will first explore how business architecture can be used to inform and translate sustainability strategies into a harmonized set of initiatives as well as institutionalize the sustainability mindset within an organization. We will then explore other sustainability usage scenarios leveraging business architecture such as to improve performance, ensure policy compliance, and even help us to collectively achieve the UN SDGs.
This workshop is relevant specifically for sustainability efforts as well as generally to demonstrate how business architecture can be leveraged in a robust way for business value.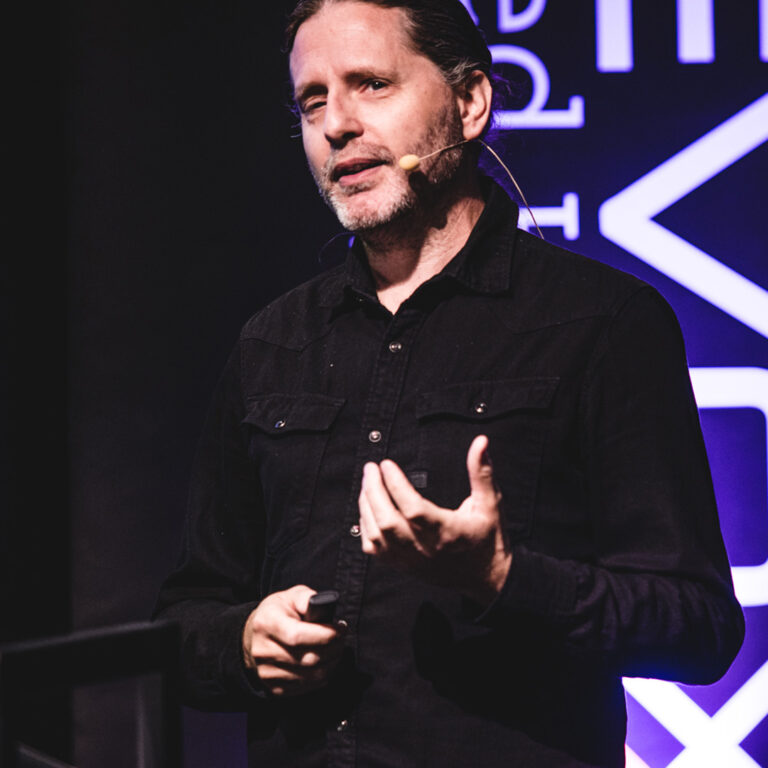 09:00 AM - 10:00 AM
// MEMO-SESSION // Social aspects of system design
By Trond Hjorteland
IT architect and sociotechnical facilitator, Scienta
Do architects need to care about group dynamics and all these so-called "soft" values? Let's discuss the social aspects of system design.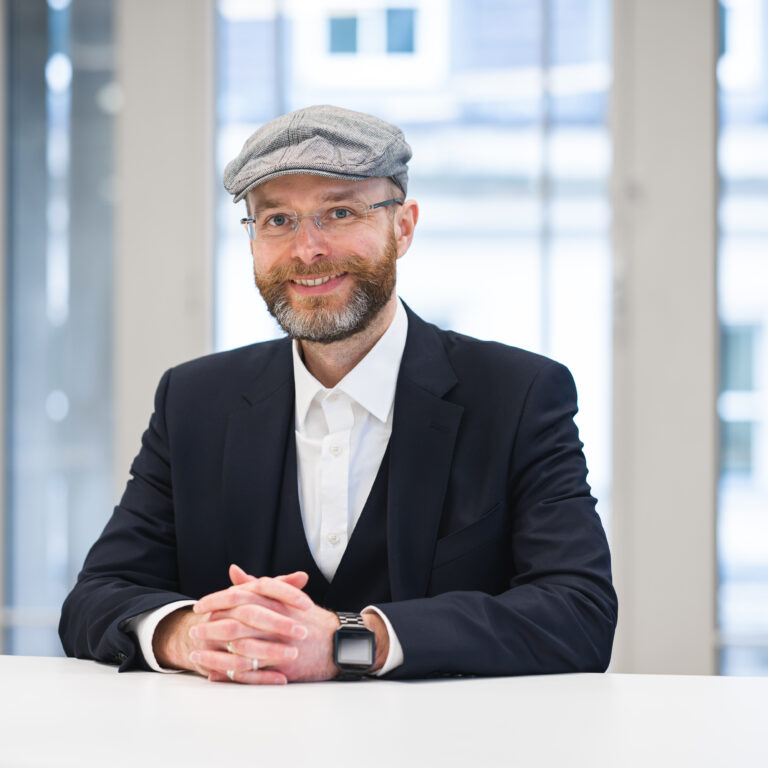 09:00 AM - 10:00 AM
// MEMO-SESSION // Can understanding Nature help us create better software?
By Dr. Riccardo M. Bennett-Lovsey
CTO, Architect and Technical Lead
Let's discuss if we can create better software by understanding Nature.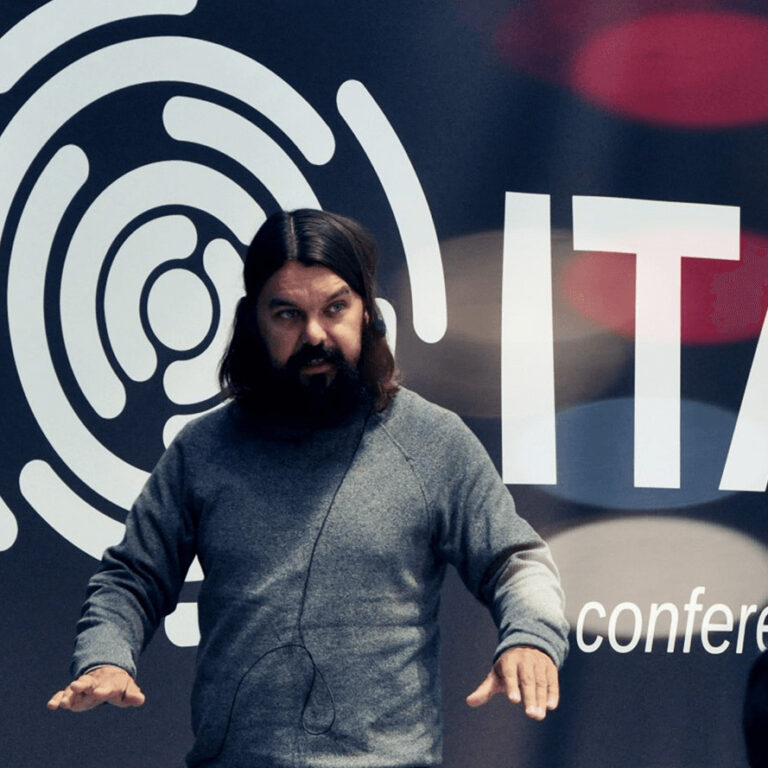 10:30 AM - 11:30 AM
// MEMO-SESSION // Komplexitet och betydelsen för arkitekter
By Barry O'Reilly
Founder of Black Tulip Technology and creator of "Residuality Theory"
Barry O'Reilly leder en diskussion gällande komplexitet och vad detta betyder för arkitekter.